Yukitsubaki Shuzo Co.,Ltd.
(Kamo-Shi,Niigata)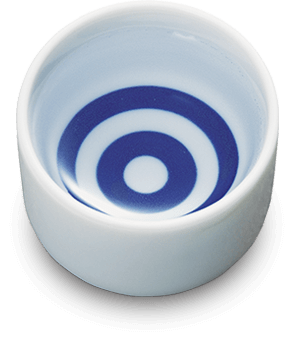 A traditional junmai-shu brewery in the home of Yuki Tsubaki
Kamo City, which is called "Hokuetsu's Little Kyoto" from long ago, is known for being the native colony for the prefectural tree "Yuki Tsubaki."
The brewery sees the dedication of Yuki Tsubaki, which endures the harsh winter and bears beautiful flowers in the spring, as their ideal when brewing Yuki Tsubaki Sake.
As the entire storage is covered in snow in winter, the sake can be stably fermented at a low temperature. They brew their junmai-shu in a manner exclusive to high-quality junmai-shu by observing the traditional meticulous techniques which are manually conducted at a small scale.
History of Yuki Tsubaki Shuzo
It was established in 1806, to start producing sake under the name of Maruwaka Shuzo in Kamo Town (present: Kamo City). Commemorating the designation of "Yuki Tsubaki" as the prefectural tree, the brewery changed its name to "Yuki Tsubaki" in 1967.

In 1987, the brewery joined the Sekaitaka Koyamaya Group, and in 2011, it became a brewery specialized in making junmai-shu only.
Characteristics of Yuki Tsubaki Shuzo
Climate
Kamo City is located around the center of Niigata Prefecture and is called "Hokuetsu's Little Kyoto" since it is a beautiful city with many historical shrines and temples.
Also, Kamoyama Park, which is near Yuki Tsubaki Shuzo, is the native colony of "Yuki Tsubaki," which is the Prefectural tree and the Kamo's flower.

Furthermore, Niigata is famous for its snow, especially in the Nanatani area, which lies between the mountains. In the Nanatani area, snow accumulating to two meters high is not uncommon. That is why Kamo was designated as a heavy snowfall area.
A junmai-shu brewery committed to handmade sake
Yuki Tsubaki Shuzo became a brewery specialized in making only junmai-shu in 2011.
Since originally 80% or more of the brewery's sake bought by customers is junmai ginjo-shu, junmai-shu, etc., they decided to become a junmai-shu brewery to demonstrate the uniqueness and high quality of Yuki Tsubaki Shuzo's specialty, junmai-shu in Niigata, Japan's kingdom of sake.

It is said that you could clearly taste the rice's umami and sense the unique characteristics of the brewery in the junmai-shu, which does not have alcohol added to it. Also, the brewery uses yeast that is extracted from the "Yuki Tsubaki" flower in sake preparation to take up the challenge of making customized products for the region as well.
Aiming for a "delicate and savory" sake
Yuki Tsubaki Shuzo aspires to make a "delicate and savory" junmai-shu, which is light and easy to drink.

The brewery is meticulous about its sake brewing as it pays rigorous attention to all the processes from processing the raw materials starting with rice washing, koji making, and fermentation mash making down to storage. They do this by valuing the quality of "handmade sake," which can be touched by hand and can be "sensed, seen, and smelled."
Description of major products
Koshino Yukitsubaki Junmai Ginjo Hana
A pure rice Ginjo-shu, for which the master brewer came out of his way to select the sake rice and clear water. Its sharp taste is a result of the fine Umami and strong aroma from being cold-fermented.

Well-matching foods

White fish Sashimi and fresh spring rolls
Flavor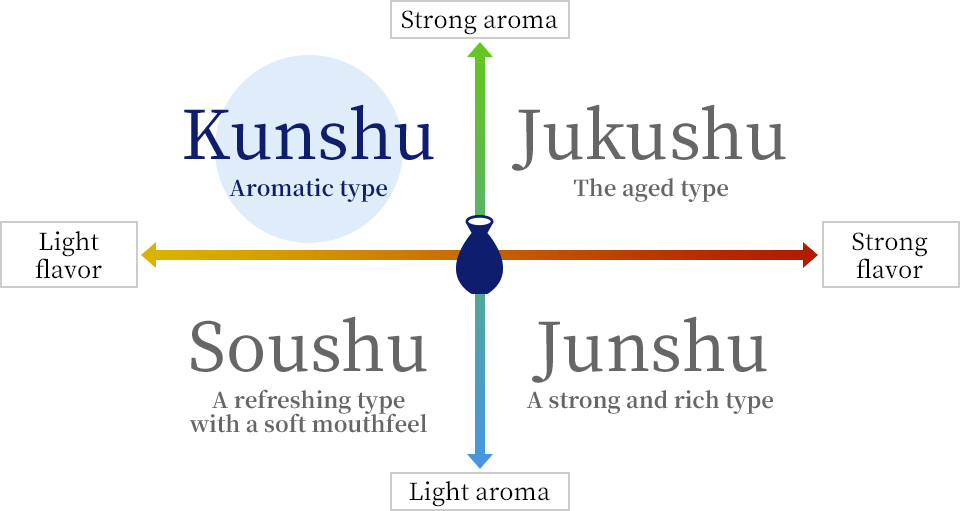 Sweetness/dryness
| | | | | |
| --- | --- | --- | --- | --- |
| Sweet | Mildly sweet | Medium | Off-dry | Dry |
Best way to drink
On the rocks
0 to 6℃
Chilled
around 7℃
Normal temperature
around 20℃
Warm
around 45℃
Hot
around 55℃
| Product | Size | Price | JAN code | Alcohol content | Sales areas |
| --- | --- | --- | --- | --- | --- |
| Koshino Yukitsubaki Junmai Ginjo Hana | 200ml | 359 | 4955597 385282 | 15 | Nationwide |
| Koshino Yukitsubaki Junmai Ginjo Hana | 720ml | 1,078 | 4955597 325288 | 15 | Nationwide |
| Koshino Yukitsubaki Junmai Ginjo Hana | 1800ml | 2,195 | 4955597 315289 | 15 | Nationwide |
*Prices are the suggested retail prices excluding the consumption tax
Junmai Daiginjo Tsuki no Tamayura
The limited undiluted Junmai Daiginjo-shu which is brewed by polishing the Yamada Nishiki rice, which is said to be the best Sake rice, to 40% and taking the time and effort to produce only a small amount. Mystical like the moon with a crispy taste and color. It was named "Tsuki no Tamayura" (fleeting moment of the moon) after the wishes for you to have a moment of elegance.

Well-matching foods

Simmered Yellowtail with Daikon Radish (Buri Daikon), Boiled Dumplings
Flavor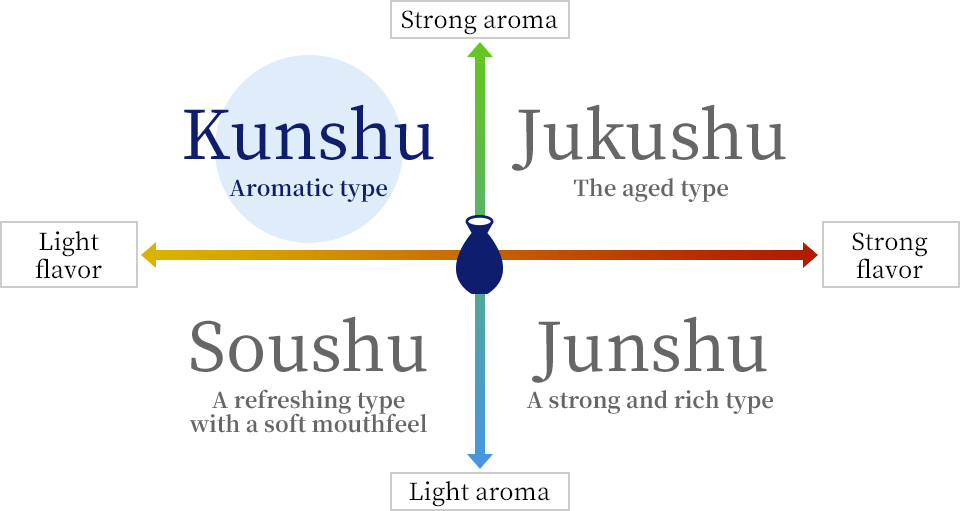 Sweetness/dryness
| | | | | |
| --- | --- | --- | --- | --- |
| Sweet | Mildly sweet | Medium | Off-dry | Dry |
Best way to drink
On the rocks
0 to 6℃
Chilled
around 7℃
Normal temperature
around 20℃
Warm
around 45℃
Hot
around 55℃
Product
Size
Price
JAN code
Alcohol content
Sales areas
Junmai Daiginjo Tsuki no Tamayura
200ml
698
4955597 187565
17
Nationwide
Junmai Daiginjo Tsuki no Tamayura
720ml
2,493
4955597 127721
17
Nationwide
Junmai Daiginjo Tsuki no Tamayura
1800ml
4,982
4955597 117746
17
Nationwide
Junmai Daiginjo Tsuki no Tamayura
(a paulownia box included)
720ml
2,993
4955597 127738
17
Nationwide
Junmai Daiginjo Tsuki no Tamayura
(a paulownia box included)
1800ml
5,982
4955597 117753
17
Nationwide
*Prices are the suggested retail prices excluding the consumption tax
Customers cannot enter sake breweries