Kyohime Shuzo Co.,Ltd.
(Fushimi-ku,Kyoto-shi,Kyoto)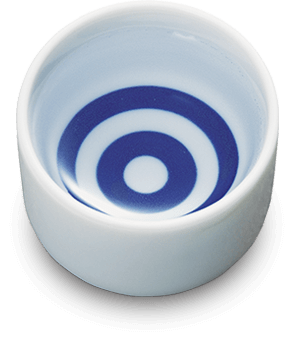 Fushimi, the sake production area in Kyoto and home of the elegant tasting sake
Fushimi District, Kyoto, where Kyohime Shuzo is located, has developed as a hub of land and water transportation since the Azuchi-Momoyama period. Also, the area is rich in high-quality underground water to the extent that "Fushimi" used to be written using the characters "伏水," meaning "water gone underground." As the cold winter, which is one of the basin's characteristics, is suitable for sake brewing, the number of sake brewers has increased rapidly, making it famous nationwide as the best sake brewing district.
Kyohime Shuzo has a rich and delicate flavor unique to Fushimi, which has always received a high evaluation at various contests. Furthermore, in recent years, they also have been working on developing new liqueurs with sake as their base.
History of Kyohime Shuzo
Kyohime Shuzo was founded in 1918 under the name of Okamoto Shuzo in Fushimi District, Kyoto. It has attracted widespread popularity mainly in the Osaka area under the name of its famous sake, "Hana Jiman."

In 1974, the brewery joined the Sekaitaka Koyamaya Group. After that, in 1997, the brewery changed its name into Kyohime Shuzo. The company was named after the 1200th anniversary of the foundation of the capital of Heian-Kyo, combining the character "京" from "Heian-Kyo" (平安京) and "Hime" (姫) as in princess from "shinso no himegimi"( 深窓の姫君) which means "a princess that was brought up with care in a good family."

Kyohime Shuzo's roots are in Fushimi, Kyoto, and it aspires to be a company that brews ginjo-shu with care.
Characteristics of Kyohime Shuzo
Climate
Fushimi District, located south of Kyoto, is home to major rivers such as the Katsura River, Kamo River, and Uji River, and the Higashiyama Mountain Range in the east.
Fushimi District has many shrines, temples, and historical sites such as Fushimi Inari Taisha Shrine and Teradaya Inn. Many of the district's townscapes retain the atmosphere of its olden days as a castle town, temple town, and port town. Also, the area has many sake breweries including this company.

Moreover, festivals and traditional events have been passed down for ages, so you can enjoy Fushimi District's townscapes, which is full of historical sights and atmosphere.
Water used in sake brewing
Fushimi District in Kyoto, where Kyohime Shuzo is located, is blessed with underground water since ancient times to the extent that "Fushimi" used to be written using the characters "伏水," meaning "water gone underground" during the Edo period.

Fushimi's water, blessed with abundant groundwater veins, is medium-hard water that contains very little iron, a major enemy for sake brewing while containing the proper amounts of potassium and calcium to help the koji and yeast work.
With the help of this water and the gentle fermentation process, the sake produced has a fine texture and a mellow, soft taste.
Rice
Kyohime Shuzo's main product, "Takumi," uses "Hyogo Prefecture's Yamada Nishiki Rice," which is said to be the ultimate best rice for brewing sake.

Yamada Nishiki, which was created in 1936, is the perfect rice for sake brewing and has been loved by sake brewers for ages.
Its characteristics combine many of the conditions of brewing delicious sake, such as the size of its grains, the whiteness of its center, the right moisture, and its low amounts of fat and protein.

The Daiginjo Takumi made from Yamada Nishiki is carefully brewed, producing sake with gorgeous fragrance and intense, rich flavor.
Description of major products
Junmai Daiginjo Takumi
A Junmai Daiginjo-shu brewed by mustering all the wisdom of "artisanship". Brewed with the best ingredients; 100% Yamada Nishiki rice was used and was extravagantly polished to 45%. It boasts a fine Ginjo-shu aroma that makes you never grow tired of drinking and it's easy to drink.

Well-matching foods

Marinated vegetables, Salmon saute
Flavor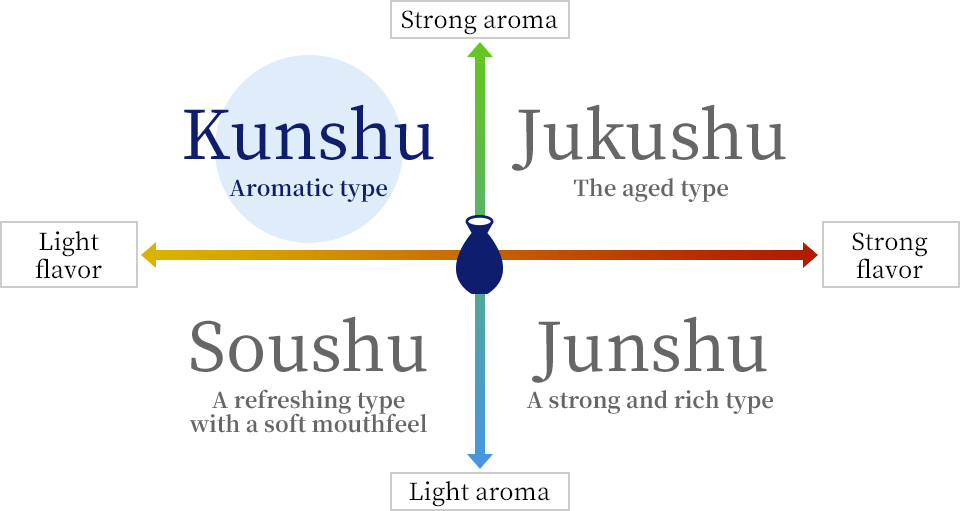 Sweetness/dryness
| | | | | |
| --- | --- | --- | --- | --- |
| Sweet | Mildly sweet | Medium | Off-dry | Dry |
Best way to drink
On the rocks
0 to 6℃
Chilled
around 7℃
Normal temperature
around 20℃
Warm
around 45℃
Hot
around 55℃
| Product | Size | Price | JAN code | Alcohol content | Sales areas |
| --- | --- | --- | --- | --- | --- |
| Junmai Daiginjo Takumi | 720ml | 1,273 | 4960689 933661 | 15 | Nationwide |
| Junmai Daiginjo Takumi | 1800ml | 2,582 | 4960689 913663 | 15 | Nationwide |
*Prices are the suggested retail prices excluding the consumption tax
Yamada Nishiki Daiginjo Takumi
Brewed with the best ingredients; 100% Yamada Nishiki rice was used. A Mildly dry Sake characterized by a Ginjo-shu fragrance and a strong taste.

Well-matching foods

Fried shrimp, Beef stuffed shiitake
Flavor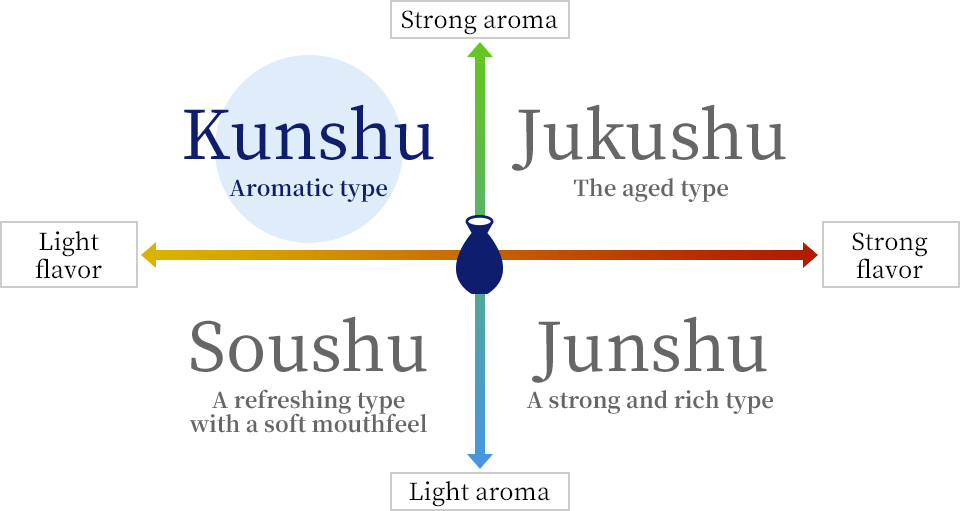 Sweetness/dryness
| | | | | |
| --- | --- | --- | --- | --- |
| Sweet | Mildly sweet | Medium | Off-dry | Dry |
Best way to drink
On the rocks
0 to 6℃
Chilled
around 7℃
Normal temperature
around 20℃
Warm
around 45℃
Hot
around 55℃
| Product | Size | Price | JAN code | Alcohol content | Sales areas |
| --- | --- | --- | --- | --- | --- |
| Yamada Nishiki Daiginjo Takumi | 300ml | 454 | 4960689 843663 | 15 | Nationwide |
| Yamada Nishiki Daiginjo Takumi | 720ml | 978 | 4960689 833664 | 15 | Nationwide |
| Yamada Nishiki Daiginjo Takumi | 1800ml | 2,225 | 4960689 813666 | 15 | Nationwide |
*Prices are the suggested retail prices excluding the consumption tax
| | |
| --- | --- |
| ADDRESS | 368-1 Yamazaki-cho, Fushimi-ku, Kyoto-shi, Kyoto, 612-8367, Japan |
| TEL | 075-622-2323 |
| FAX | 075-621-8486 |
| URL | https://www.kyohime.co.jp |

Customers cannot enter sake breweries